To Search for a particular candidate or candidates, there are two ways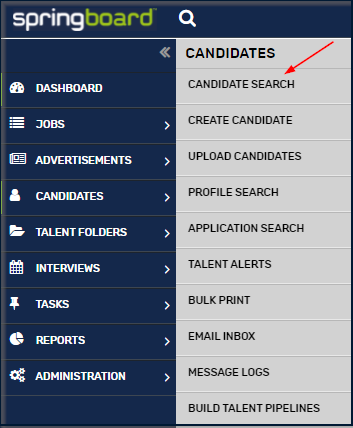 First Option:
1. Click on Candidates in the navigation menu.
2. Enter keywords and/or candidate details and click Find Candidates.
Second Option:
1. Click on the top right menu in dashboard page for the search candidate icon as highlighted in the below screenshot

1. Provide the details in any of the fields.
2. Provide maximum information by selecting more fields to refine the search
3. Click on "Find candidates" button in the bottom of the screen as
Note: Access Help by clicking on any of the

buttons.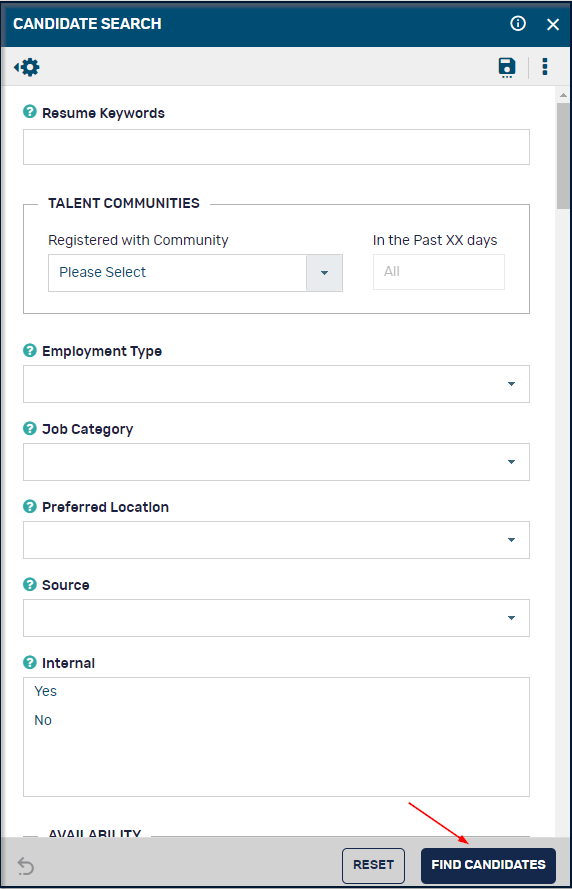 RESULTS
• You may wish to save the search so that it can be retrieved and reviewed at a later date. Click the button to save.
• You may wish to modify your search terms. Click on the 3 buttons on the top right of the search window to expand the search fields. Make any relevant changes to the fields and click Find Candidates.