There are multiple ways to search for a candidate. Providing the required field and searching for a suitable candidate can be done in one easy step as described below
Click on Candidates in the top navigation menu as pointed out in the below screenshot
You can search for candidates who have been added to a talent folder by expanding the Talent Folders tab.
There are various ways to search for the candidate through this search window
Fill in fields such as Talent Folder fields, Job application, Location, Availability, Skills, Form, candidate notification etc.
Fill in your filters and click Find Candidates.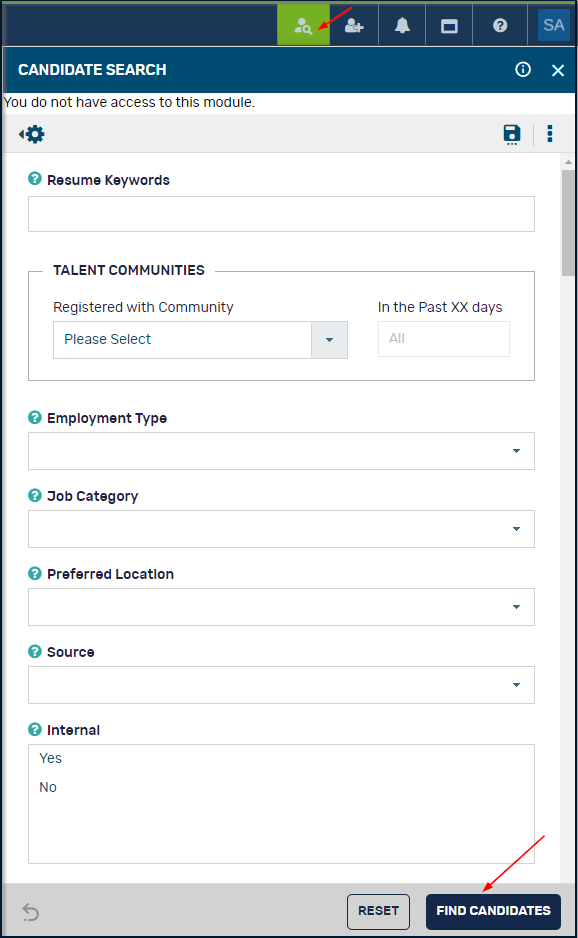 J