Candidate review provides an enhancement to the standard notes functionality available for recruiters. As a supplier you can take advantage of some of the functionality included with the feature.
To access the candidate review screen you need to run a search of your applications. From the search results click on the note icon in the candidate area as pointed in the screenshot below: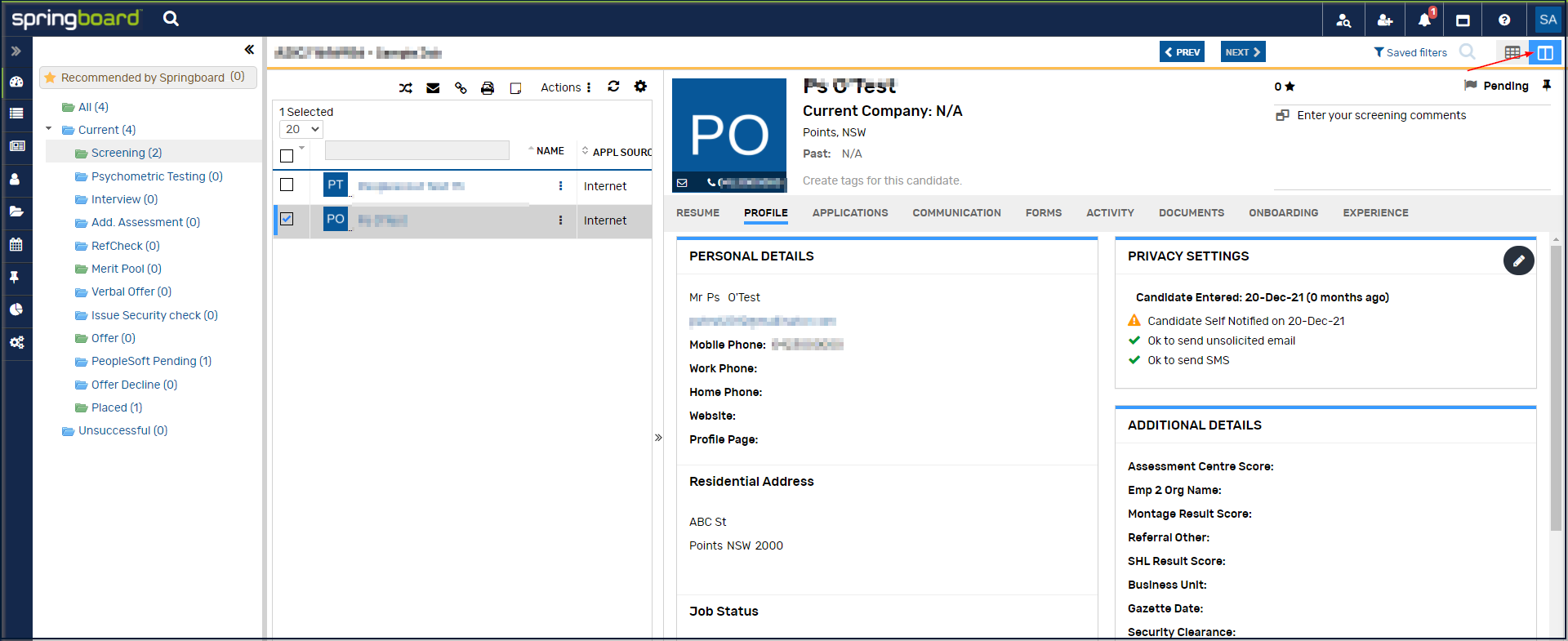 This will launch the candidate review screen. You can also add rating stars to the candidate or screening comments
In candidate review screen, you can access number of tabs which contain detailed information regarding candidate. Tabs such as:
Resume
Profile
Applications
Communications
Forms
Activity
Documents
Onboarding
Experience
You can also edit few tabs details such as profile details, Application area from back end by clicking on the pen icon(edit icon) in right corner of the screen. Once the edits are done, click on save icon(The edit icon is replaced by save icon once its clicked).