To log into Springboard access the login link you have been provided by the organisation you are recruiting for in your web browser. The URL will typically be in the format of:
http://<yourorganisation>.com.au/login
You will then be taken to the Springboard Login page as shown below.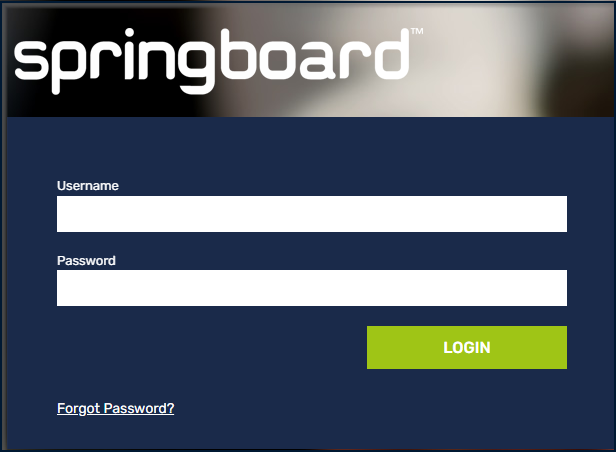 Enter the username and password you have been provided with and click Login.
TIP: You can also login by clicking the link in the email you receive when a requisition has been released to you. Using the email link will take you straight to the requisition and bypass the home page you normally see after logging in.