This section covers the components of the Requisitions module relevant to you as a supplier.
The Jobs module is the central repository for all jobs that the organisation you are working with is recruiting for. As a supplier, you will have visibility of any roles that have been released to you.
To search and view a Job requisition, Go into the left module and select JOBS section and click on "Job Search".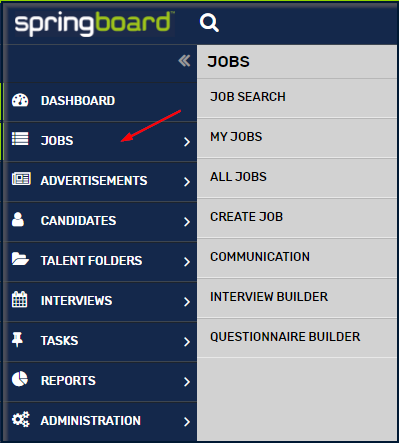 This will display the Job search screen where you can search for the requisitions you have access to.
Provide the necessary details in the fields and click on "Search" in the bottom right of the page as pointed in the screenshot below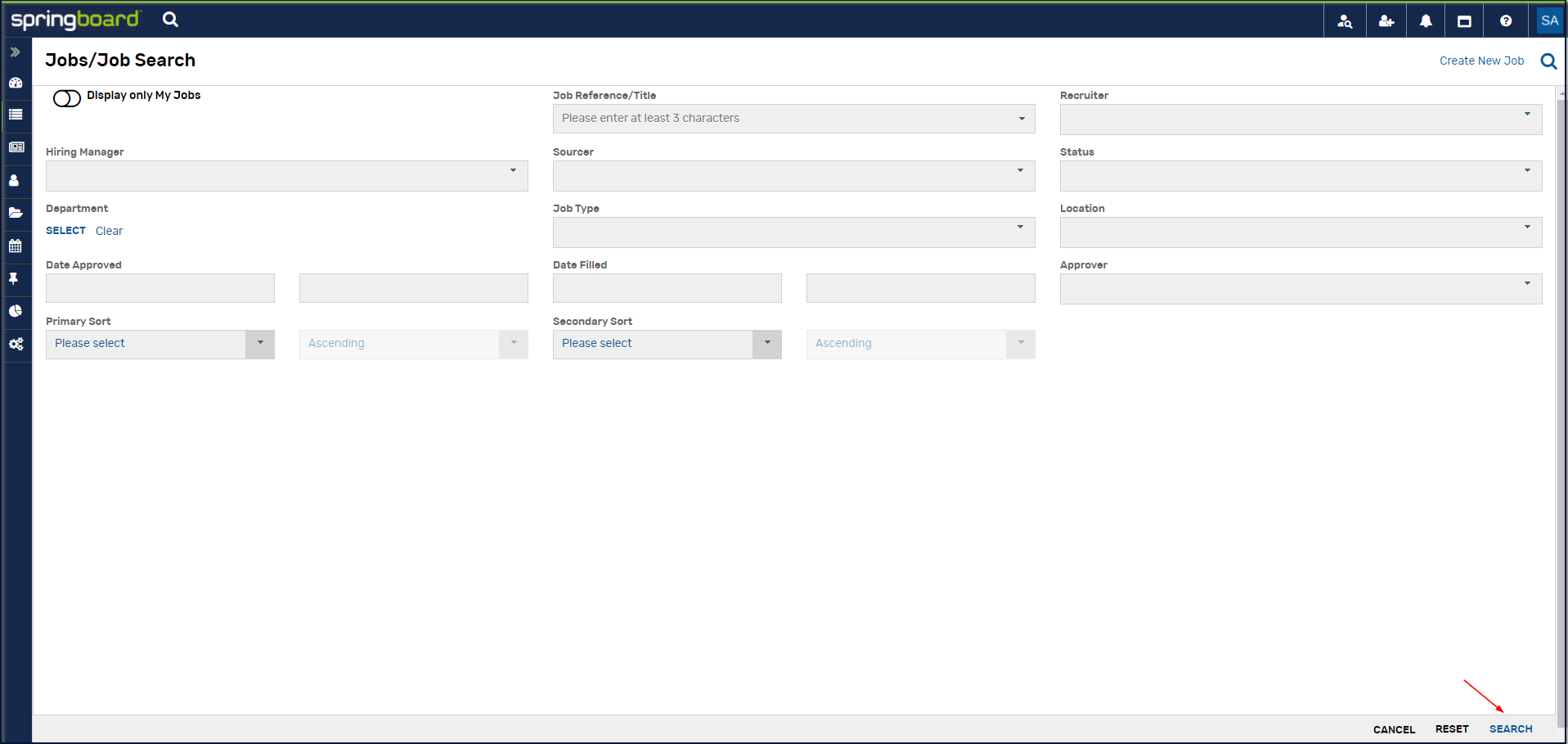 Clicking on the Search button will display a complete list of the requisitions that have been released to you, or use the search fields to limit your results to a particular requisition or set of requisitions.

Click on the 'Job Reference' link for the requisition you wish to view.
This will take you into the Requisition Form where you can view details of the position being hired for.