There are two ways to create a advertisement.
a) First option is by following the below mentioned steps: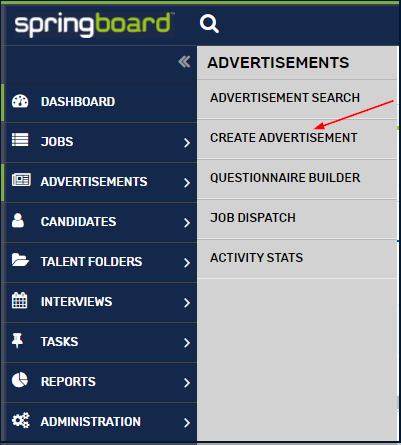 Click on Advertisements and in the left hand navigation menu then click Create Advertisement.
Click the to open the Job req ref and select the Job the ad is for. This will pre-populate all relevant fields from the job.
Complete the remaining mandatory fields and the advertisement text.
Select whether you would like to send reminder emails to candidates who have saved draft applications.
Select the job boards you would like to advertise on, and complete the relevant job board details.
Click on Submit New Job in the bottom right of the screen as pointed in the below screenshot
The job will post immediately to your careers site, and to 3rd party job boards with the next job feed.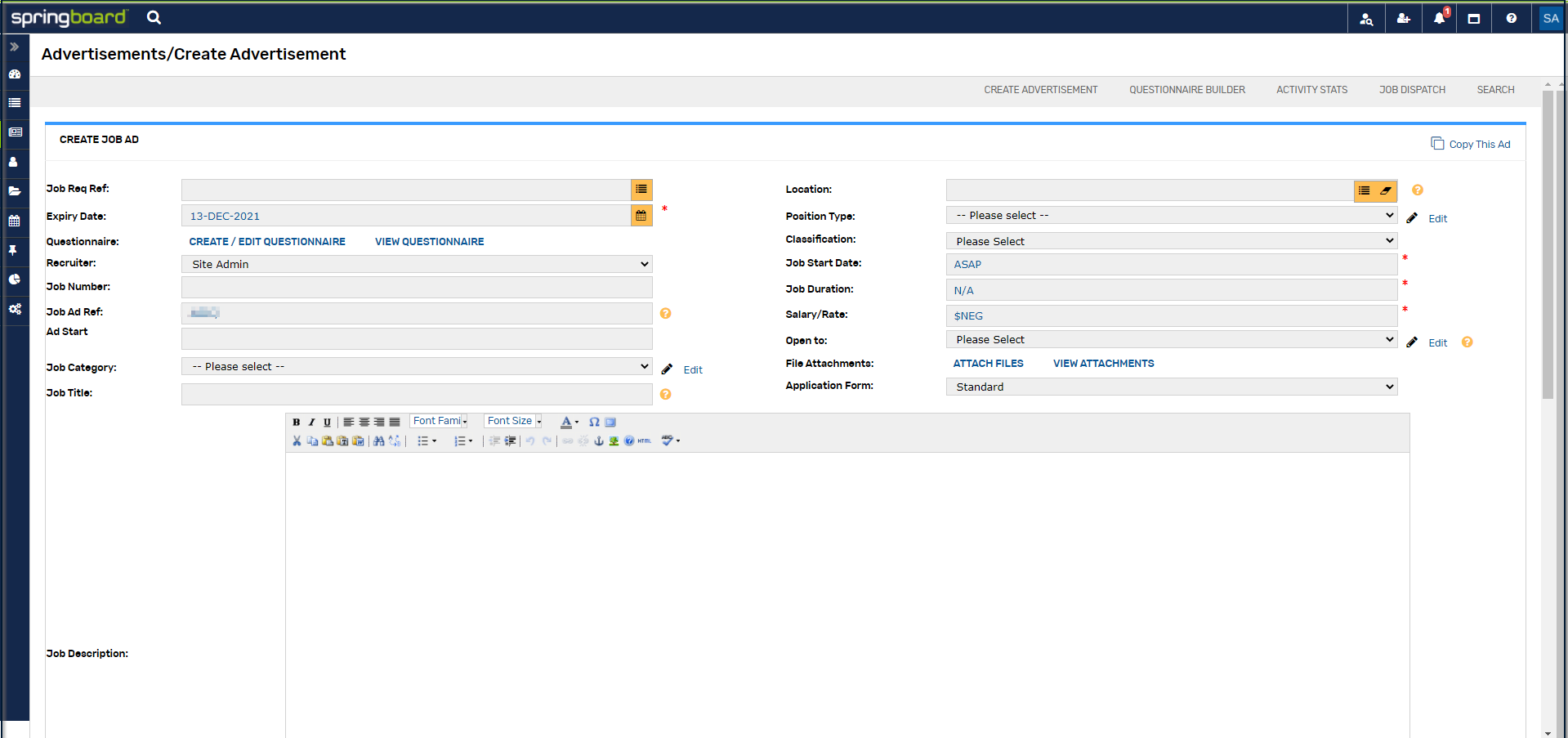 b) Second option: The same process can be done directly from a approved job requisition by clicking on Create Ad in the top menu of the job as pointed in the blow screenshot.