The Springboard Help Centre is designed to assist suppliers in getting the most from your use of Springboard.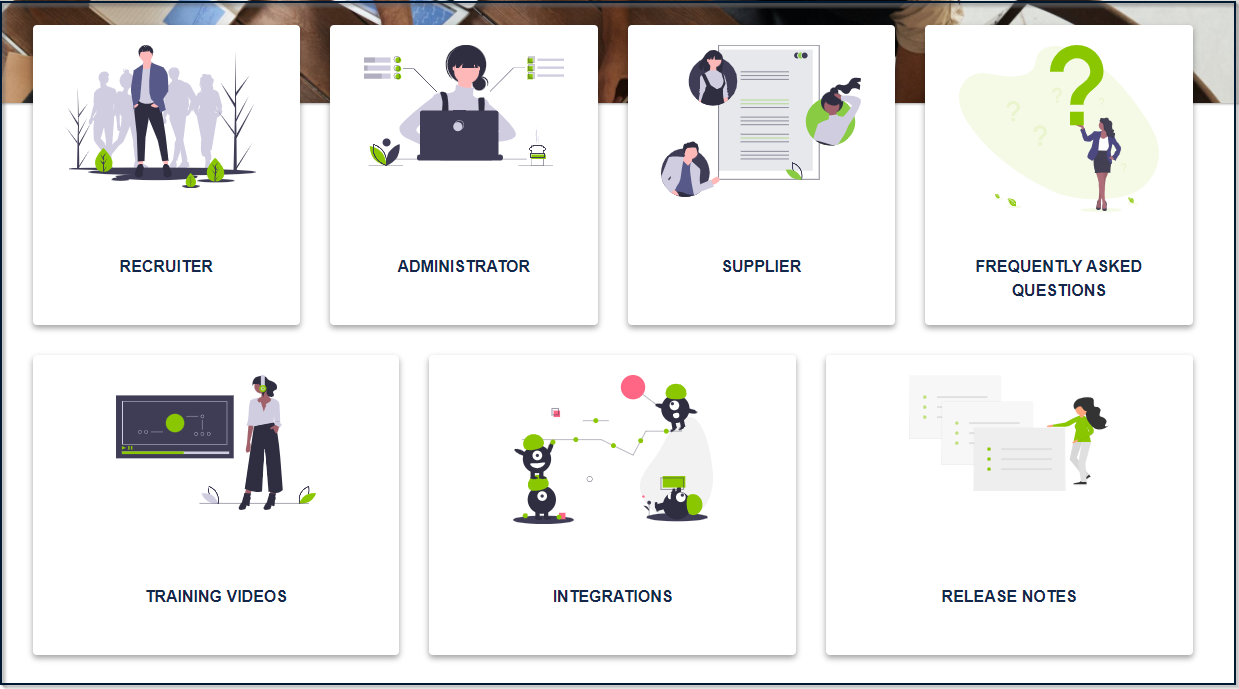 This guide will assist you with understanding the Springboard system as it applies to a supplier, and inform you how to work correctly and effectively with the application.
We hope you enjoy using Springboard and value any feedback that you provide on this guide, or the application.
Please note that this user documentation assumes that the following minimum requirements are met:
System login user name and password are known
URL for the Supplier Portal is known
Your computer meets the minimum system requirements for using Springboard.

Microsoft Windows 95 or higher.
Internet Explorer 6.x or greater is installed and available.
Screen resolution is at least 1024*768.
Browser allows Java and Java-Script to run.
Pop-Up windows for *.com.au are allowed. (Or applicable domain if a custom domain has been used.)
While it's possible to use other operating systems and browsers, the resulting performance and behaviour cannot be guaranteed.
SYSTEM SUMMARY
The Recruitment Centre application is comprised of two logically separate systems, the Front-end and the Back-end:
Front-end – The front-end of the Recruitment Centre is commonly referred to as the Candidate Portal. Candidates use the front-end of the Recruitment Centre screens to search and apply for requisitions. Candidates also have the ability to set-up and maintain profiles of their availability, skills and experience.
Back-end – The back-end of the Recruitment Centre is the one used by you, as a supplier, when you log into Recruitment Centre system for the organisation you are supplying candidates for. It enables you to supply, track and monitor the recruitment process for your candidates.
TEXT CONVENTIONS
The following text conventions are used in this guide:
| | |
| --- | --- |
| Style | Description |
| System Item | This style of text refers to an item within the Springboard system such as a button or a link. |
| USER INPUT | This style of text refers to a specific piece of text being entered by the user, or a specific selection for a list. |
DISCLAIMER
The information in this user guide is provided as general reference only. It has been designed around the core product features and functionality and may not contain specific customisations, including field name changes, which have been implemented for your site.