How to Create Questionnaire Groups:
1. Click on Advertisements (or Jobs) in the navigation menu and select Questionnaire Builder.
2. Click on Questionnaires tab.
3. Click on the Add option as pointed in the below screenshot
4. This will display the available questions from pool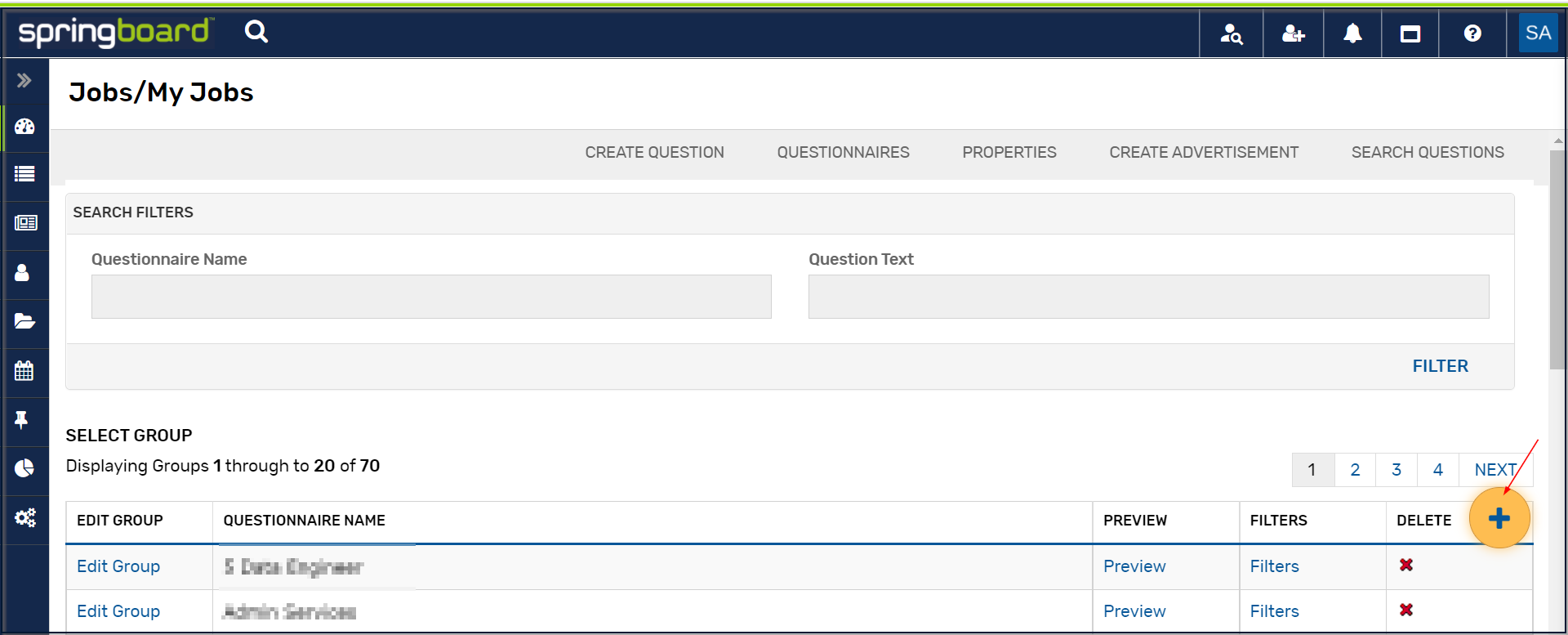 4. Select the questions you want to include in the group and click Add Selection.
5. Review the order of questions; give the group a name and click Save.
How to Delete a Questionnaire Groups:
Click the to delete option under the delete column of the desired questionnaire group to delete the group from the list.
How to Apply Filters to Questionnaire Groups:
1. Click "Filters" option from under the filters column for the desired questionnaire group.
2. Specify the Questionnaire Threshold (as a %). This is the pass mark for the questionnaire.
3. Assign a score to each question and answer and click Save.