Questionnaires are questions, or groups of questions that can be asked of Candidates as a part of the application process to gather more information relevant to the specific role.
When used, Candidates will complete the standard application form as well as the additional questions you specify.

How to Create Questions: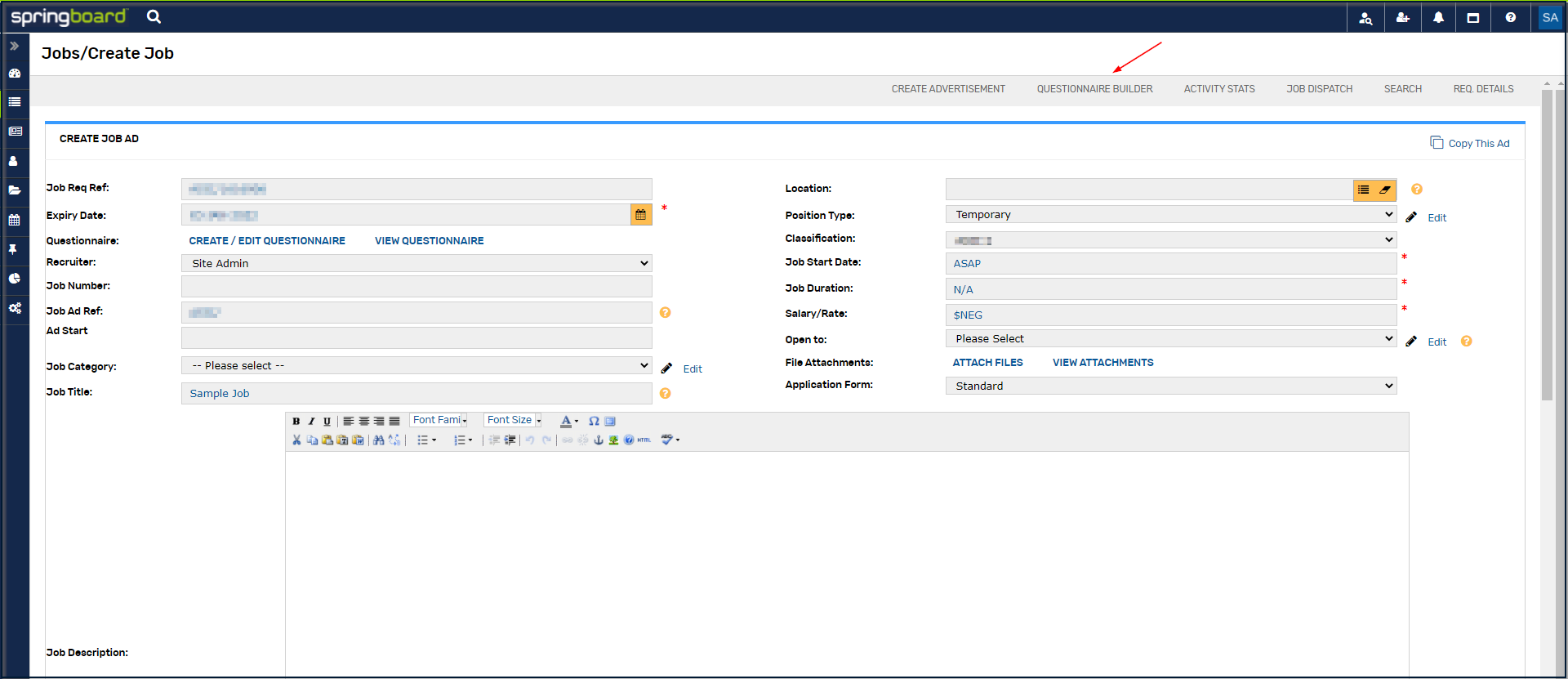 1. Click on Advertisements (or Jobs) in the navigation menu and select Questionnaire Builder as questionnaire builder
2. Click the Create Question tab .
3. Enter the question details and click Save Question. Key details include:
Question number
Question Text
Question Type
Section Text
Answer Options (Text box Details or Answers)
How to Edit Questions:

1.On the Search Questions area click the Search button
2. Under the Questions Summary area, click on Edit Question for the question you want to update.
3. Update the question details and click Save Question.
Note: You can also Copy or Delete the question here.