This section covers the components of the applications module relevant to you as a supplier.
This section describes or explains how to Create a Manual Application
Before you create an application against a requisition you should first ensure that you have accepted the requisition.
To create an application for a role you need to access and view the requisition you wish to submit the candidate against. Once you have accessed the requisition form click on the Manual App tab as pointed in the screenshot below.

You should now see the candidate application form, which will look similar to the screen shown below.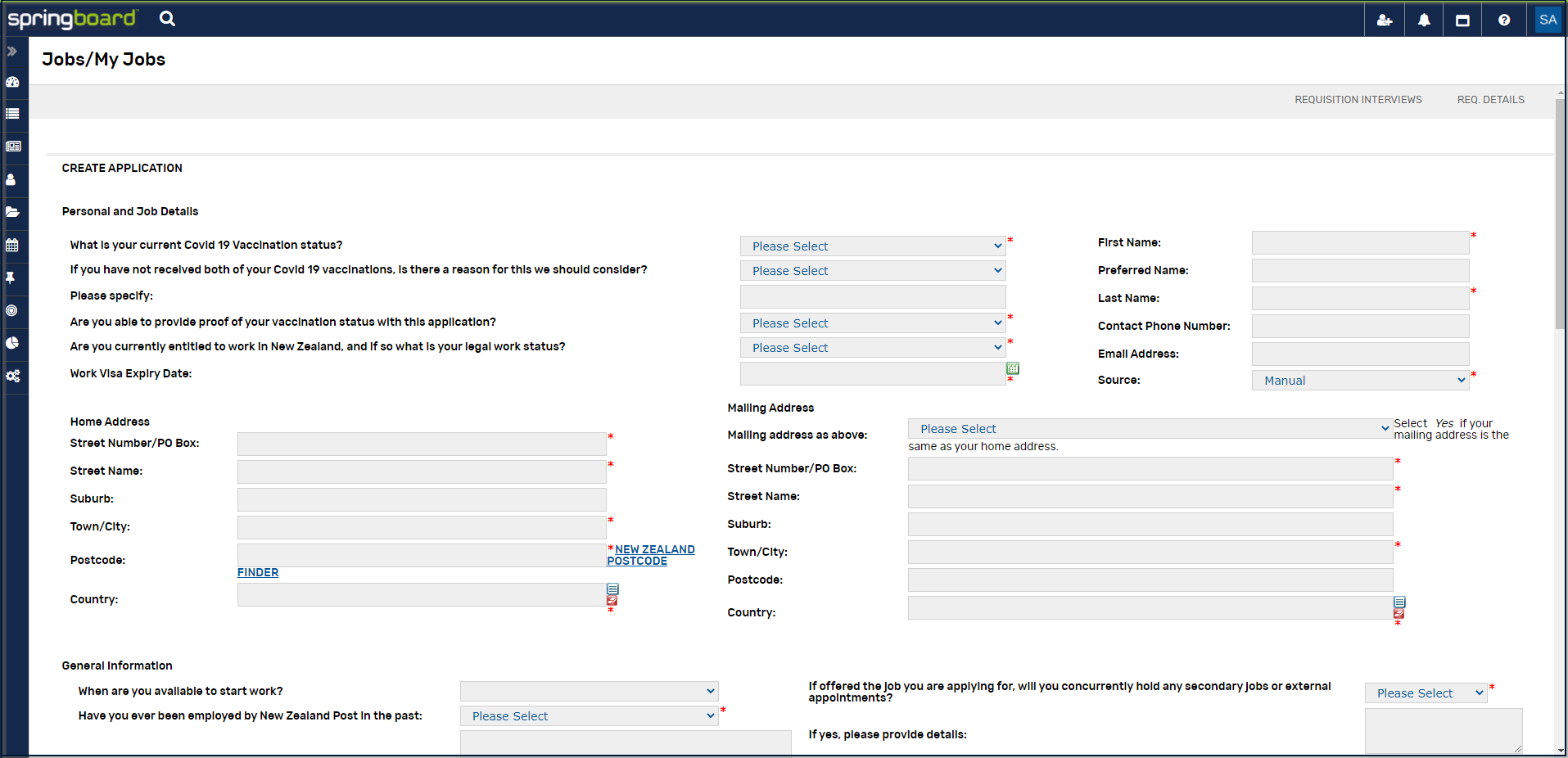 Complete at least all of the mandatory fields, however all fields should be completed where possible. Mandatory fields will be indicated by a red asterisk to the right of the field.
Click the save button at the bottom of the screen when you have completed the form.
Important: You haven't submitted the application at this stage, and can still make changes.
Once you have completed the form and saved your entries you will notice that a new section of the form called questionnaire becomes available.
Questionnaires are used by the recruiters to gather any additional information required about the candidate for the role they are recruiting for. They may not be used with every role, but should be completed where they have been.
This will launch the questionnaire in a separate pop-up window where you will need to respond to the questionnaire on the candidate's behalf.
Important: You must respond to all questions or you will not be able to submit the responses.
Once you have complete the questionnaire click save to return to the application form, and then click 'Save' option at bottom of the screen to commit the changes to the application.