You can search the recruitment center at any time for applications you have supplied, or are in the process of supplying.
To search for an application, click on the left side menu and access candidates options.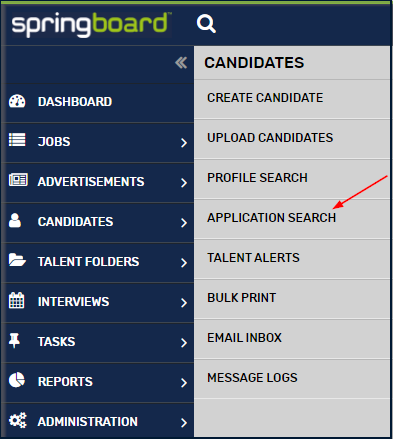 This will take you application search in the menu. This will take you to the application search screen where you can search for your applications.
The application search can be done by providing the Job Req number or Advertisement reference number or any of the fields and then clicking on "search" as pointed in the screenshot above.
From your search results, click on the candidate's name link to access their application details.
Depending on the status of the application you can update or review the application form, complete an attached questionnaire, or add a note.