This helps in managing the interviews on a single job requisition. To so so follow the steps mentioned below: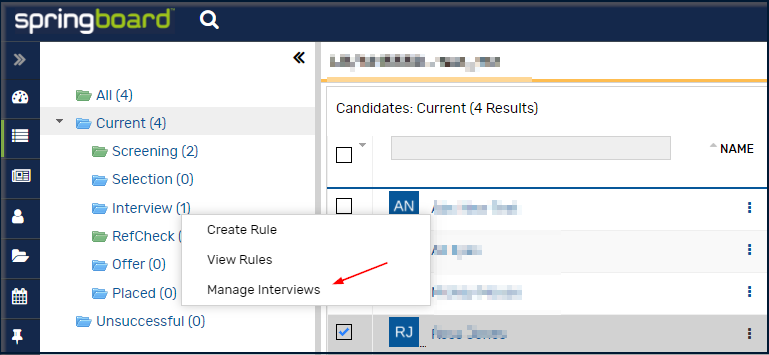 Navigate to the requisition for which you are opening interviews.
Right click on the appropriate process step, and select. "Manage Interviews.".

Select, "Create Bulk Interview."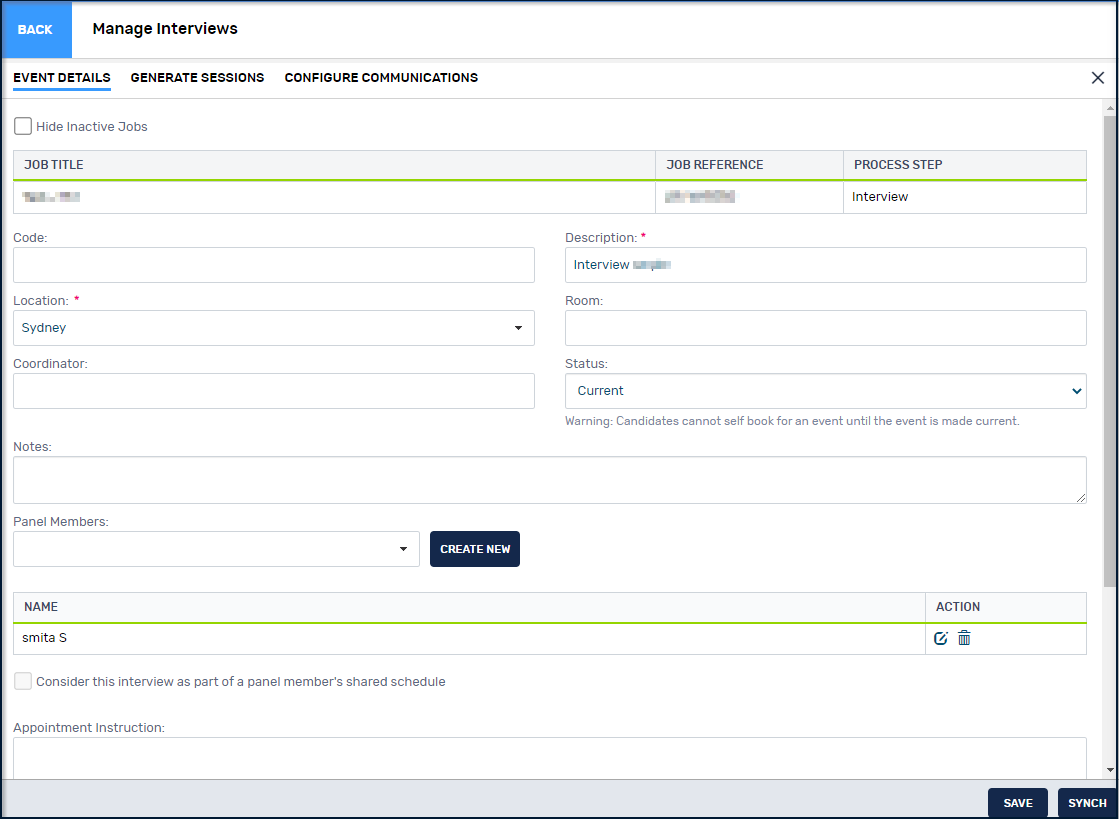 Enter the Interview details
Select panel members
Click on 'Save'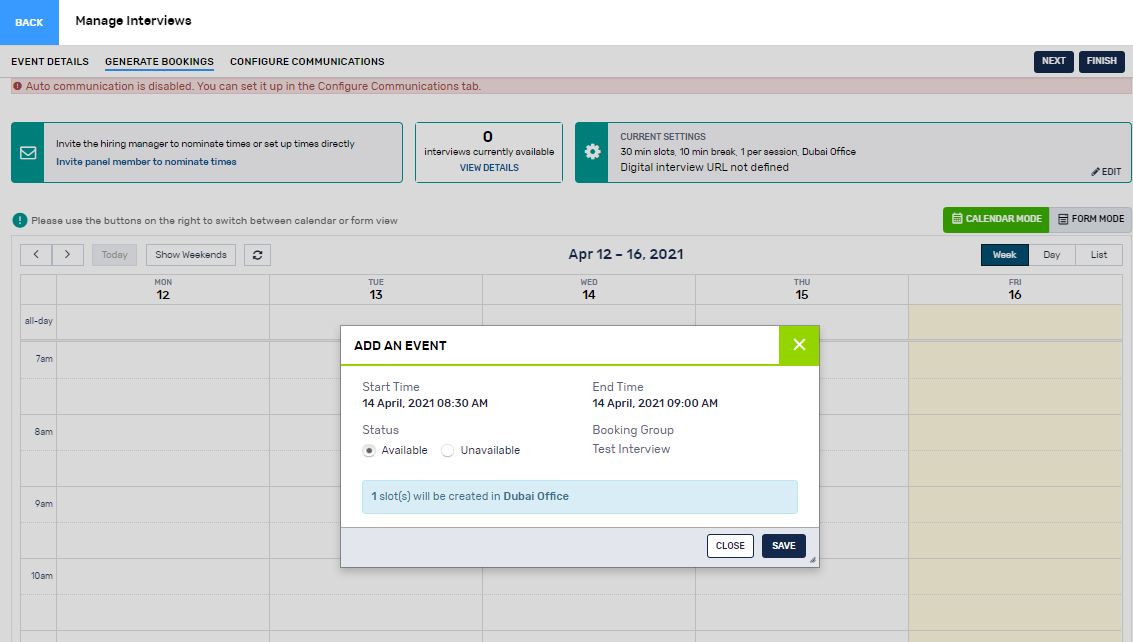 Options: Working Days Only: Skips weekends, Break Lengths: Enters a gap time in-between each interview. Block out this time in panels' calendars: Sends a place holder calendar invite to all panel members.
Click on 'Configure Communications'
Enter the interview date(s) and time(s), select, "Generate," and then select, "Next."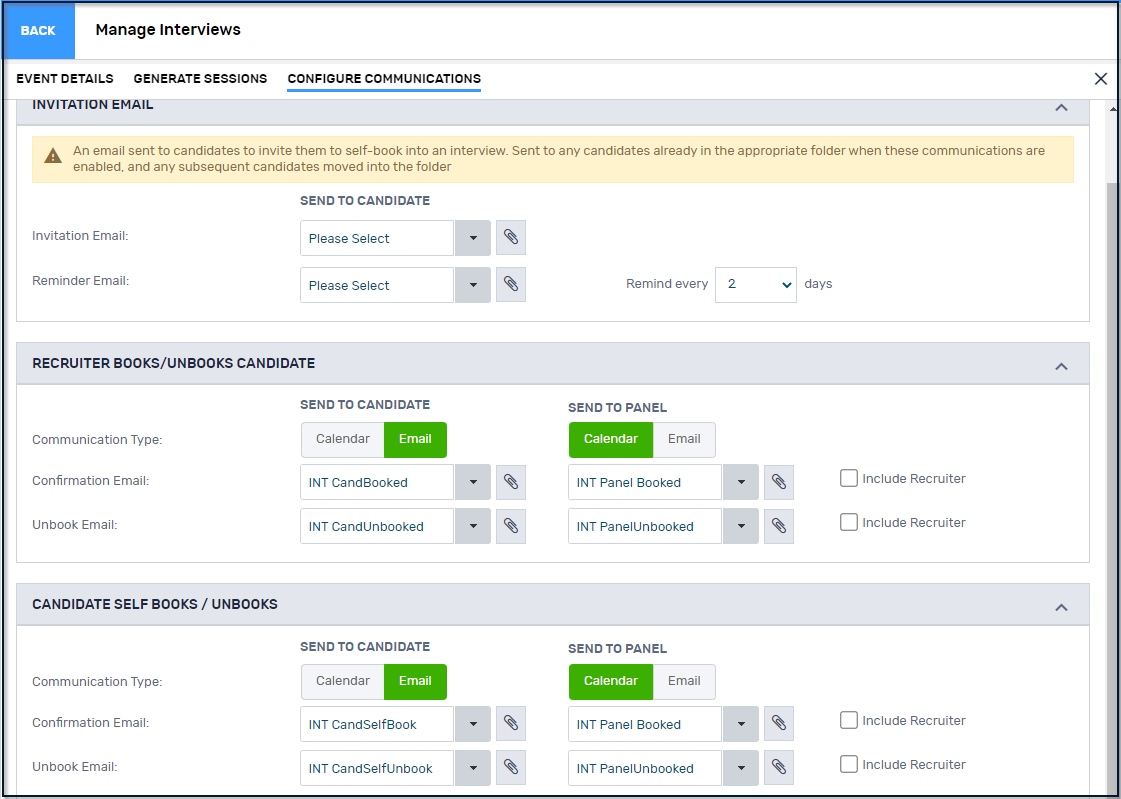 Options: Automatic Notification: If this is set to Disabled, automatic notifications will not be sent. Click the text to enable. Withhold email to panel…: Limit the number of emails sent to panel members by keeping this checked. Panel members will only receive notifications for changes made after the interview summary pack is sent.
Review the automatic communications that will be activated for this set of interviews.

On the requisition job grid, select a candidate, and then select the group icon under the Interview Details column.
Use the trash can icon to cancel a candidate's appointment.
Scheduled appointments will appear on the requisition job grid under the Interview Details column.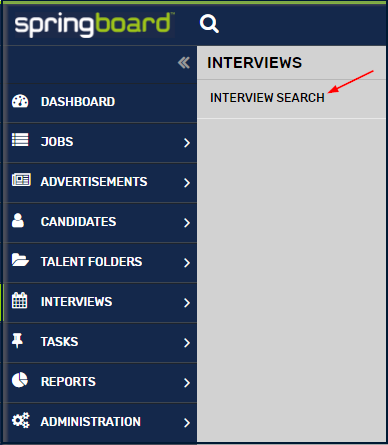 To review interviews across all requisitions, use the Interviews module, and select, "Search Interviews."
Go to left hand menu and click on Interview and go to Interview search
Provide a required details in search fields
Click on "Search" button