You must set up an account with our SMS partner –BurstSMS - and purchase some credits using your credit card.
To create an account, click on Administration in the navigation menu.
Click on Admin Console.
Click on SMS Accounts.
Detailed instructions on how to create an account with Dialogue and link it to Springboard are contained within the SMS Accounts screen. Click on Register a new account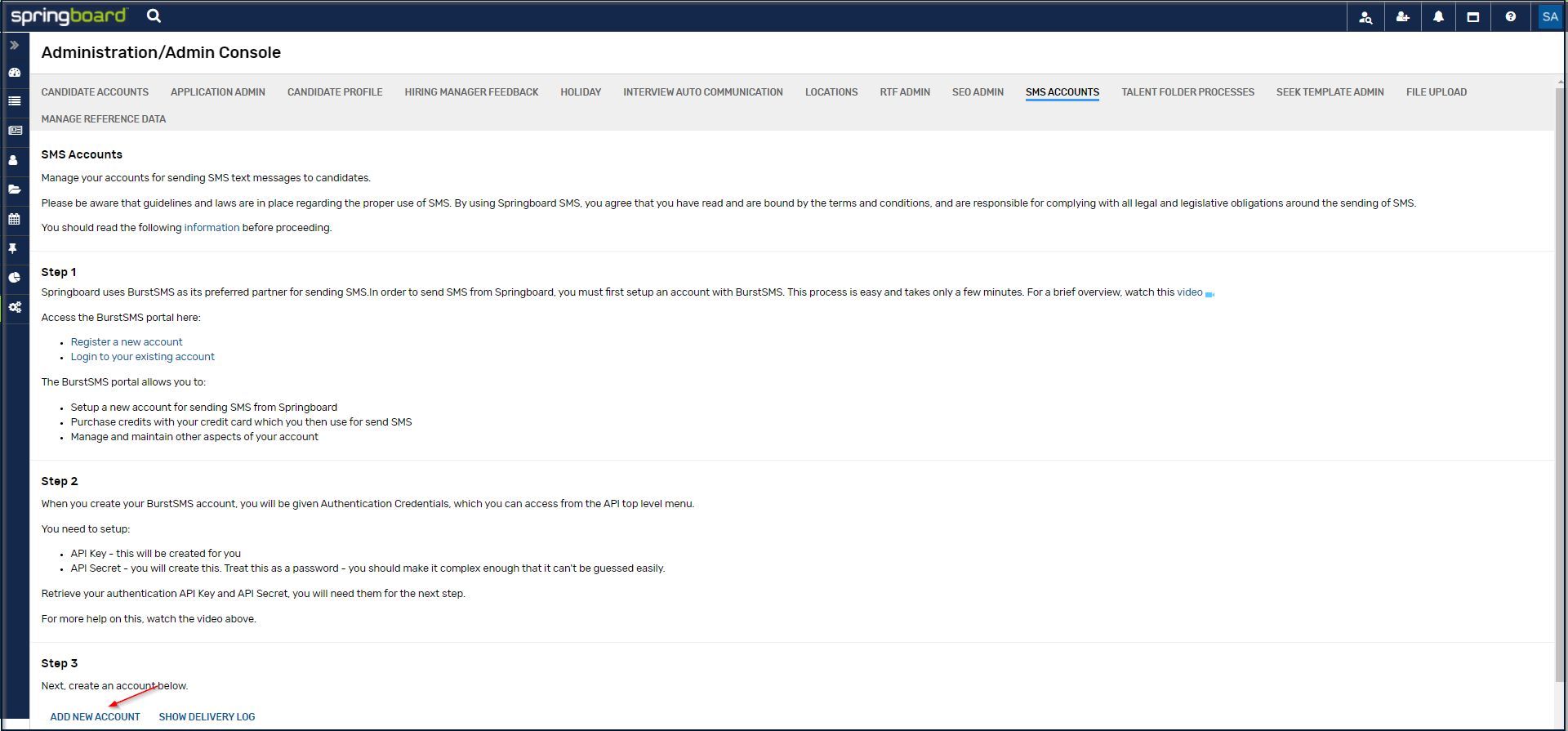 Springboard supports as many accounts as you wish, and there are two types of accounts:
Private -an account which only the account creator can access. Perfect if you're setting up your own account to send SMS to your candidates.
Public -an account accessible to all users. Perfect for organisations setting up a single shared SMS account.

After providing the necessary information in the required fields, click on "Save' option in the bottom right of the page as highlighted in the above screenshot.