Link candidates to other agency talent pools within your organisation
For clients that segregate Springboard instance into multiple agencies or departments, it's not typically possible for a user in one agency to recommend a candidate to a talent folder (talent pool) in another agency.
With this release, Springboard can be configured to allow users in one agency to recommend (push) a candidate to a talent folder within another agency's Springboard instance.
This utilises the Post to Talent Folder – Copy feature, providing the ability to post a candidate from one job or talent folder to another talent folder across agencies.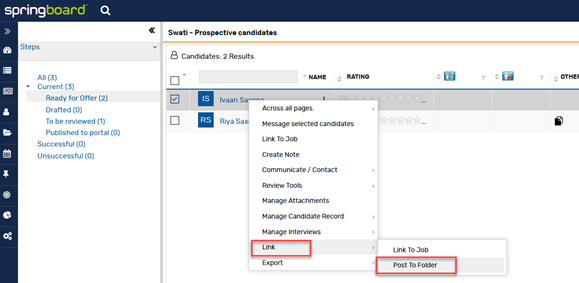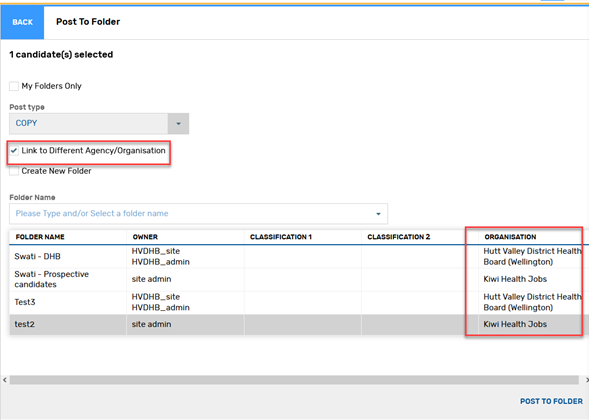 Who has access to this feature?
This feature is only appropriate for certain Springboard customers and must be specifically enabled via configuration controller by Application Support.
Clients can define which agencies can push candidates to which agencies.