Creating and managing agencies allows you to create or remove agencies that your organisation is now working with.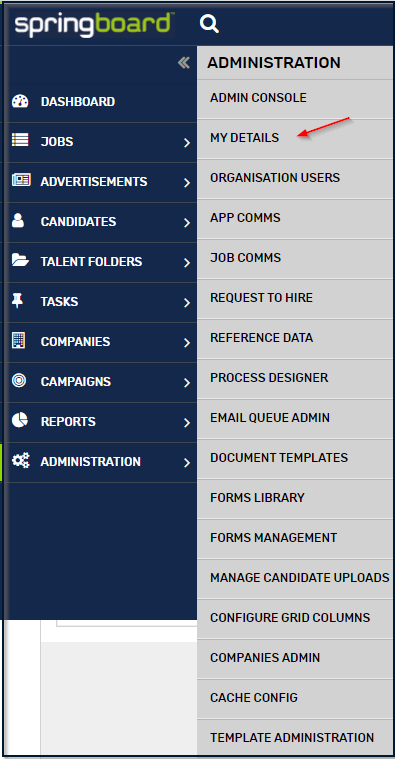 Click on Administration in the left hand navigation menu.
Click the My Details tab.
Click the Search Organisations tab.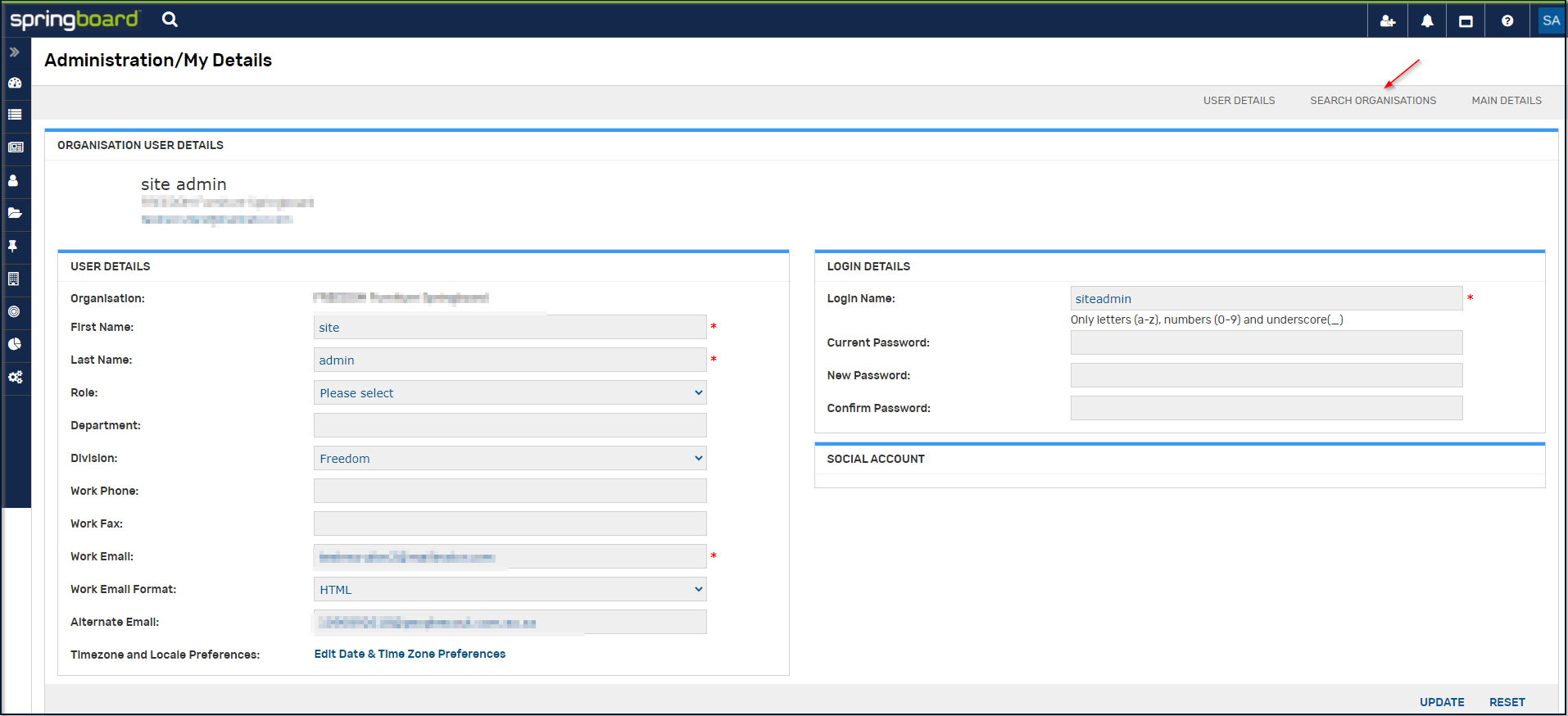 HOW TO CREATE AN AGENCY
In Search Organisation Tab
Click the Create Organisation tab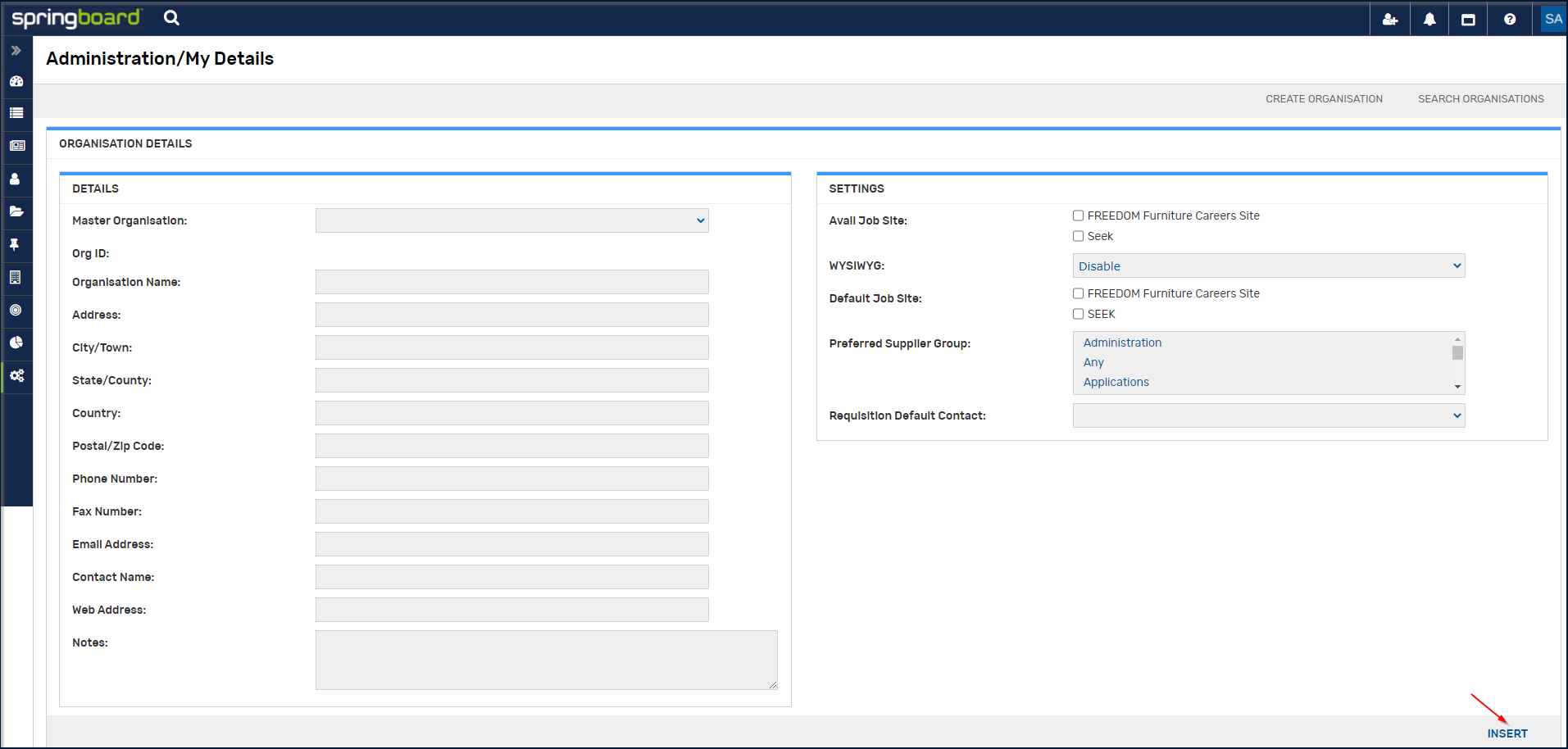 3. Enter the supplier details
4. Select the Springboard organisation as the master organisation.
5. Provide all necessary information in the fields
6. Click Insert at the bottom right of the screen
7. In Search Organisation Tab -> click on 'Assign Services' next to the organisation name that you have just created.
8. Set the following to 'Yes' and status = Activated:
Application Manager
Custom Organisation Login
Custom Organisation Management
Requisition Manager

HOW TO CREATE AN AGENCY USER
Click Create User
Click the Copy User list of values
Select the supplier user copy template from the list
Update the First Name, Last Name, Login Name and Work Email
Site version should be version 5
Click Create at the bottom of the screen
HOW TO EDIT AN EXISTING USER
Click on Administration and then My Details in the left hand navigation menu.
Click the My Details tab.
Click the Search Organisations tab
Provide the required information for edits in the required fields
Select relevant user that you want to edit
Once edit is complete click on "update" on the bottom of the page