Selected tags will be compiled into a document made available to users (see next section). Compiling an accurate and focused list of tags will make generating rich letters easier for your users.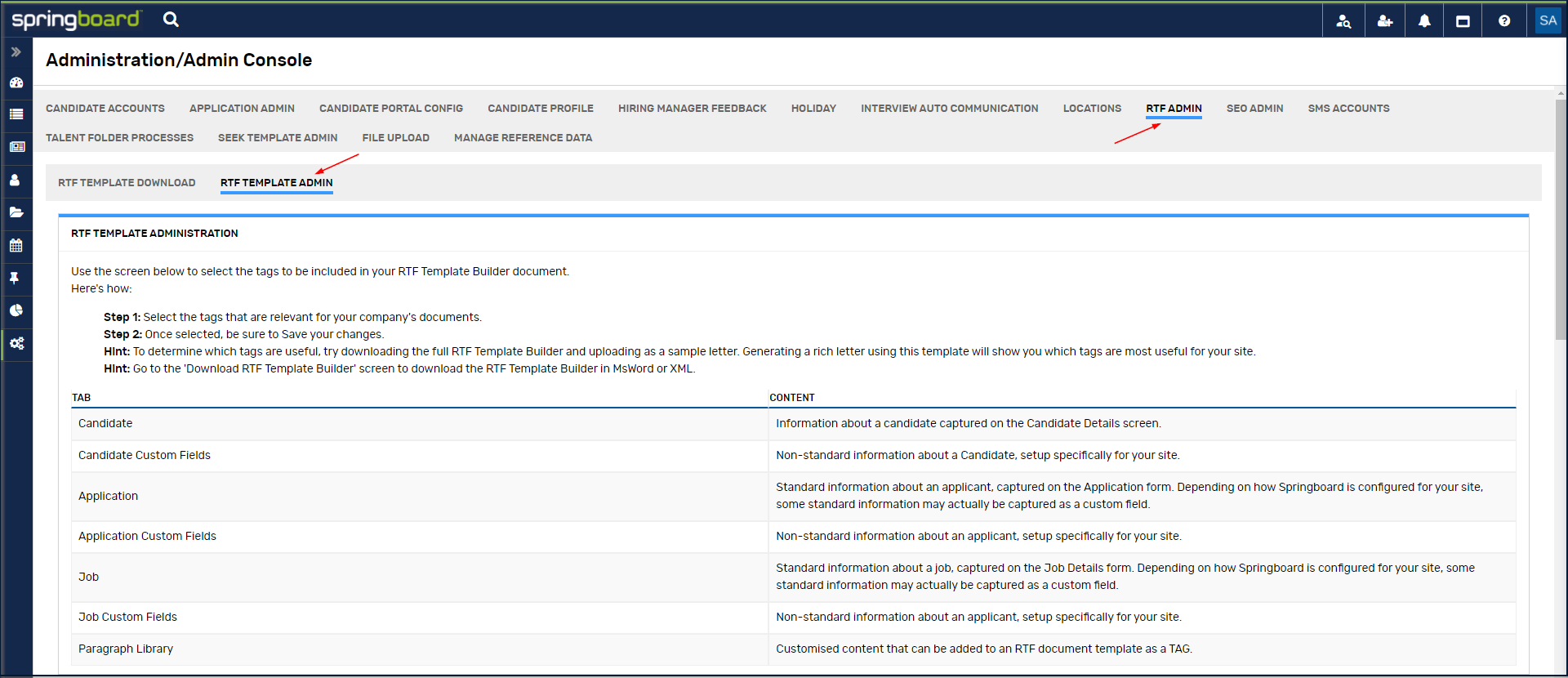 Click on Administration and then Admin Console in the left hand navigation menu.
Click on the tab RTF Admin.
Click on RTF template admin as pointed in the screenshots above
Select the tags that are relevant for your company's documents in the following sections:


–Candidate
–Candidate Custom Fields

–Application

–Application Custom Fields
–Job
–Job Custom Fields

–Paragraph Library

–Reference Check
–Referee
–Referees
Enter any instructions for users building an RTF template document in the notes section.
Once completed, be sure to Save your changes.
TIP: To determine which tags are useful, try downloading the full RTF Template Builder and uploading as a sample letter. Generating a rich letter using this template will show you which tags are most useful for your site.