Release Notes Overview
This document outlines Springboard release version 7.26 scheduled for release in May 2022.
Version 7.26 introduces the following new features:
Beta Version - All new look and feel for Springboard!
Seek's new Job Advertisement posting service to be enabled for all customers
New look and feel to Job Requests module – all clients
New actions to better self administer candidate user accounts
New columns added to Job Search
Incorporate "Other – please specify" details into Rich Letters & Contracts
Interview improvements to simplify scheduling
Beta Release Available – New Look and Feel for Springboard
For the past 6 months, the Springboard team has been working on an entirely new look and feel for the core Springboard platform.
With this release, we're excited to launch the new version as a beta.
Customers will be invited to participate in a beta program – switching select users to tryout the new look and feel and provide feedback. No customers will be switched to the new version without consent.
A new but familiar look
The new look and feel for Springboard provides a clean, intuitive, fresh experience for users, but is still familiar.
New charts available on the home page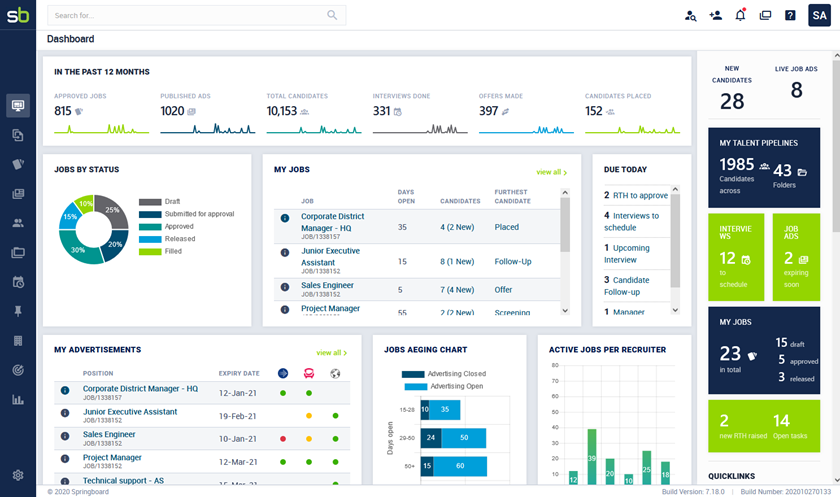 Job Search and Job Details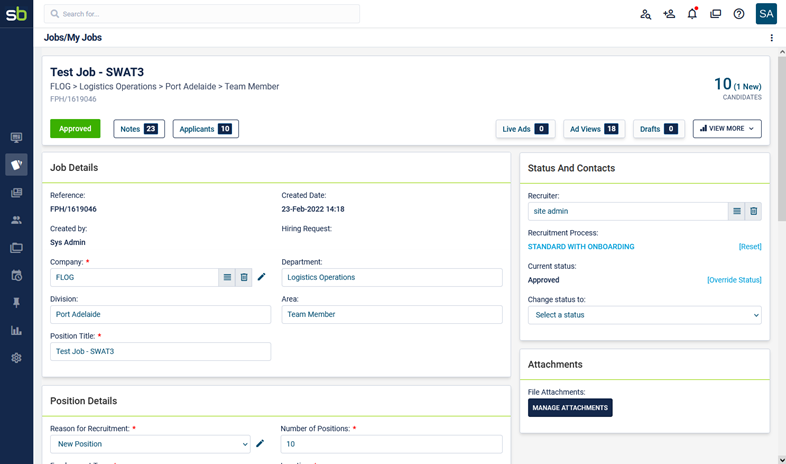 Embedded charts for your jobs
Get insights on your job's performance such as Ad views & Applications over time, Applicant Source and candidate progress.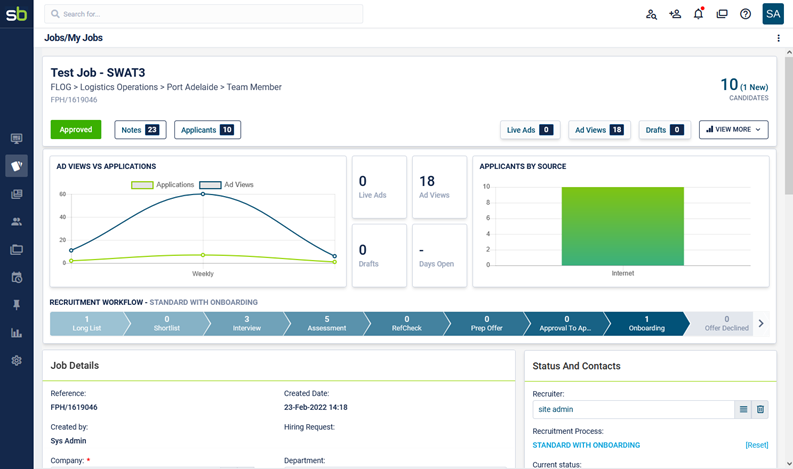 Easier to read candidate listings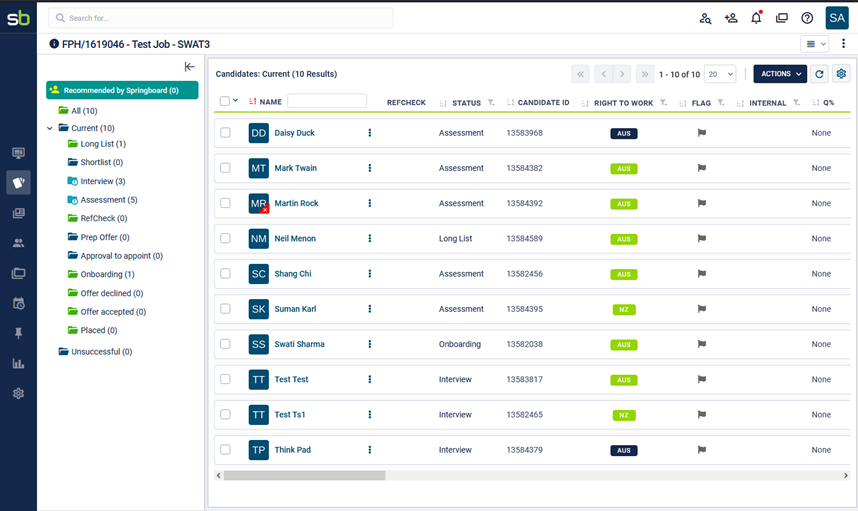 Maximise space for reviewing the resume with new layouts for tabbed information.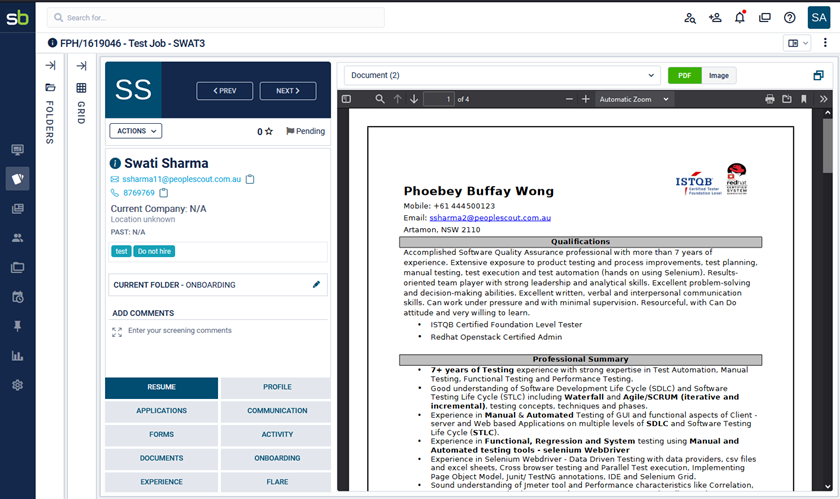 New icons and pictures to help guide you through the system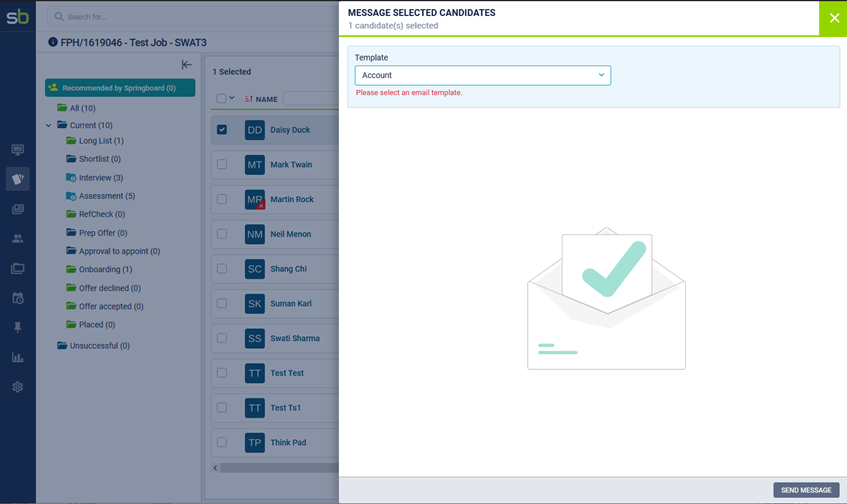 Real time previews and editing of email content with mobile previews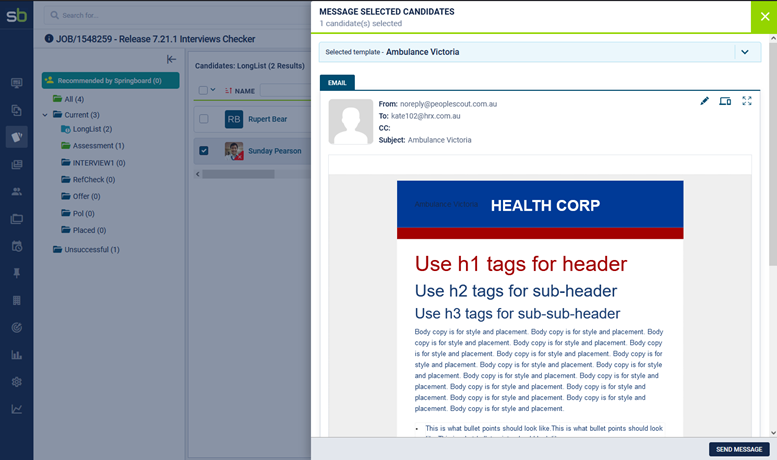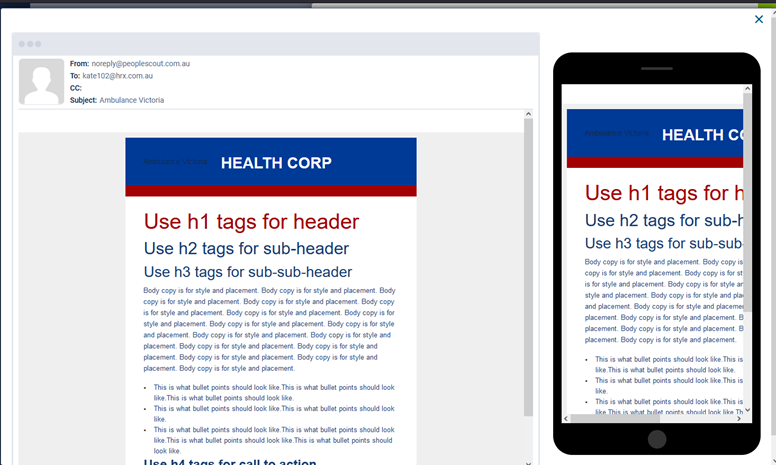 Significantly increased support for mobiles
The new version of Springboard provides users the ability to easily use the platform from their mobile device.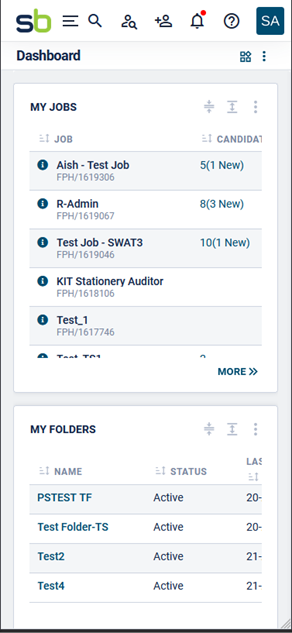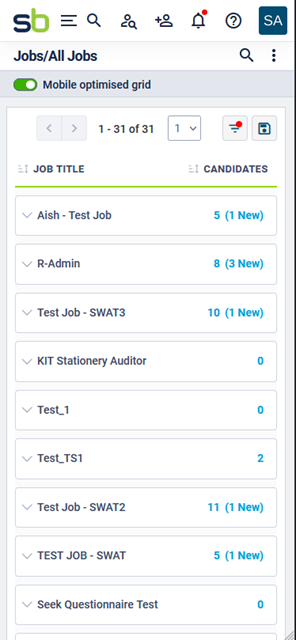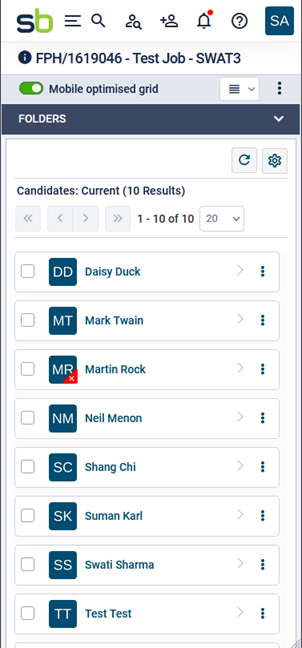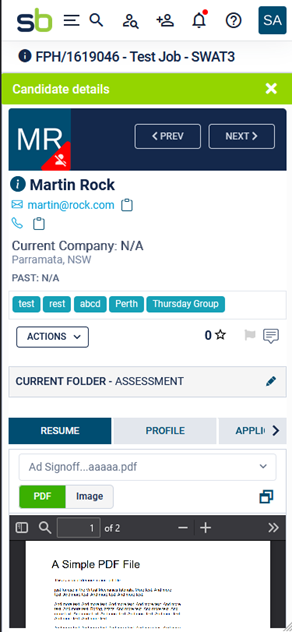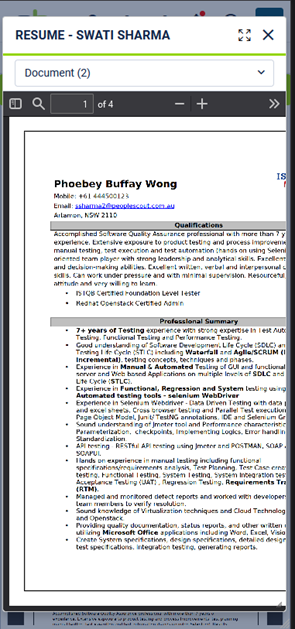 How to get involved in the beta program
As we move forward, we will be looking to transition all our customers to the new look and feel of the platform. To help you adopt our new platform we have launched the beta program, which will give you a chance to be an early adopter, provide us your feedback as we continue enhancing the new look and feel and provide you time to manage the change.
To get involved in our beta program, please contact your account manager.


Once enabled for your client, users will be able to migrate themselves to the new version and revert if they need to.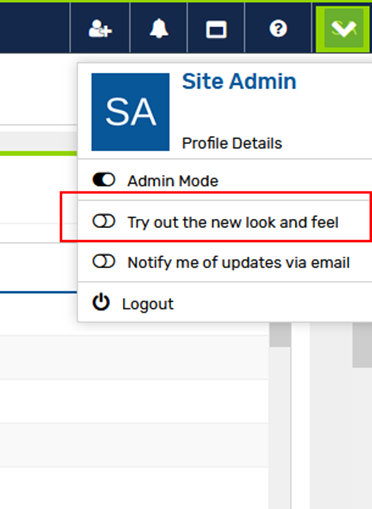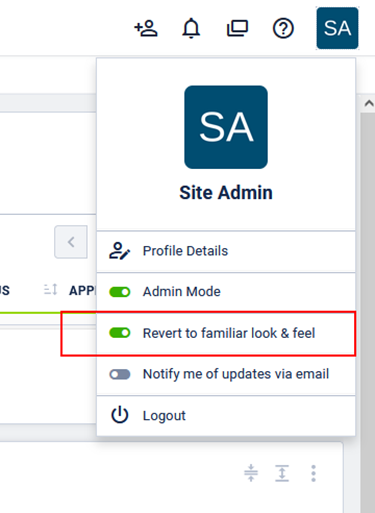 Rolling out Seek's new Job Posting service
With the last release, Springboard integrated with Seek's new Job Posting platform. This new platform modernises the job posting services between Springboard and Seek, and provides the following benefits to customers.
Over the past 2 months, many clients have been migrated to the new service.
Over the next few weeks, all clients will be migrated as Seek prepares to sunset their older job posting services.
Find your perfect match through targeted ads
Hone in on the most relevant candidates by advertising your role by location, down to the suburb or town level.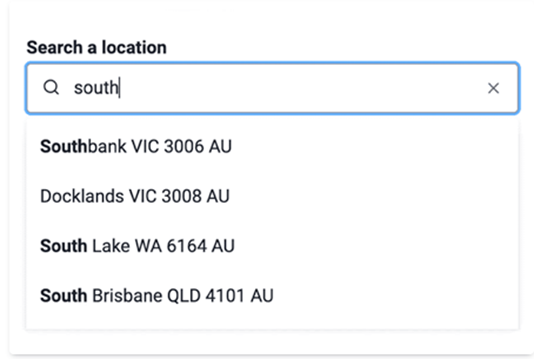 Make more informed decisions
Guided by SEEK's powerful data, the most appropriate job category is recommended to you based on the Job Title to maximise job ad performance.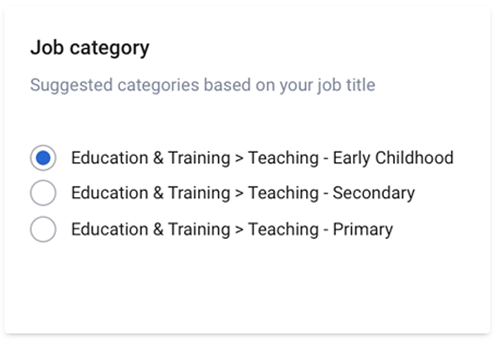 Select a brand for your job ad
Branding allows hirers to promote their company brand on their job ads. Select the appropriate brand from a list of available thumbnails in the carousel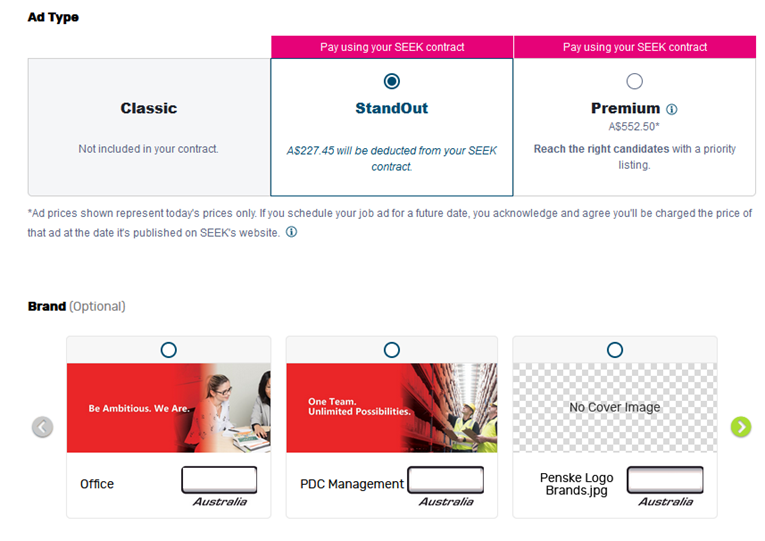 New UI for posting job ads to Seek
As part of the migration to the new job posting platform, the user experience for Seek job posting from Springboard has been updated and freshened.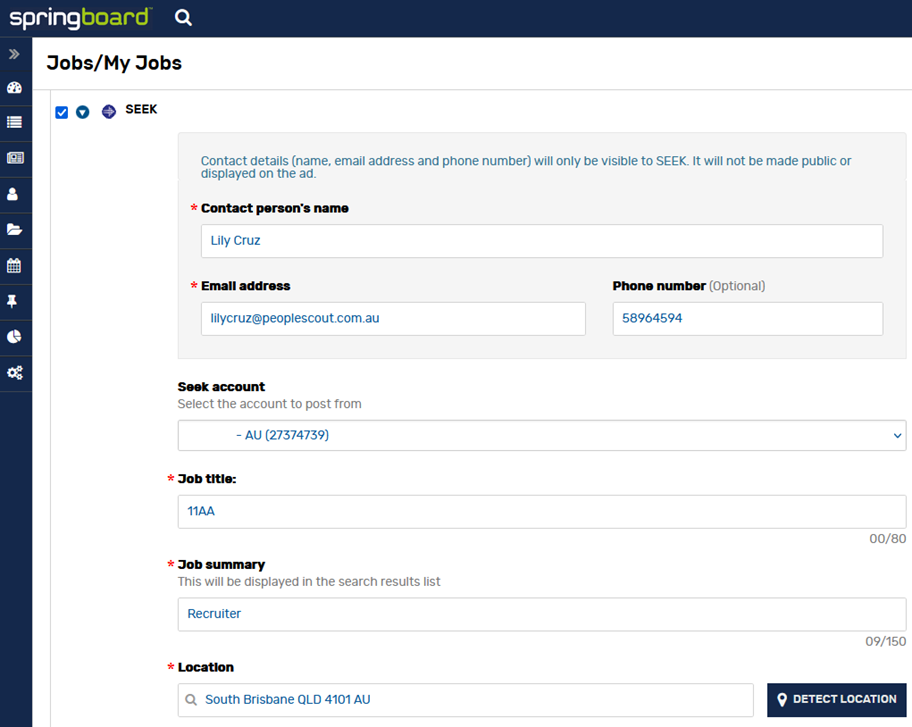 Migrating customers to the new Seek Job Posting platform
Springboard account managers will work with our customers to plan a date for migrating to the new Seek job posting platform.
Most importantly, there will be no interruption to existing job advertisements. Job posted prior to your customer cutover date will continue to be posted via the existing Seek User Experience and posting platform, and all new job advertisements posted to Seek after the cutover date will be done via the new experience and platform.
As older job advertisements expire or age out, all job ads will be posted via the new platform.
New look and feel for the Job Requests Module Menu
With this release, users of the Job Request Module will notice a change to the look and feel of the menu. Functionality remains the same, and other screens are unchanged.

New actions to better self-administer candidate accounts
With this release, we've enhanced the Administration -> Candidate Accounts module to provide you with additional actions for handling candidate requests. We hope this will save you time and reduce your need to contact our Application Support desk for common admin tasks.
New actions include:
Find candidates with job alerts
Disable job alerts
Unlink Single SignOn Account
Delete candidate account
Find candidates with Job Alerts
Use the new search filter to identify candidate accounts that have job alerts enabled.

Remove Job Alerts
From the new action menu, remove a candidate's job alerts. This is useful for candidates who can no longer access their account but continue to receive alerts.

Unlink Single Sign On
For clients that have employee's login to candidate portals via Single Sign on, this action provides administrators the ability to de-link a candidate account from SSO when required.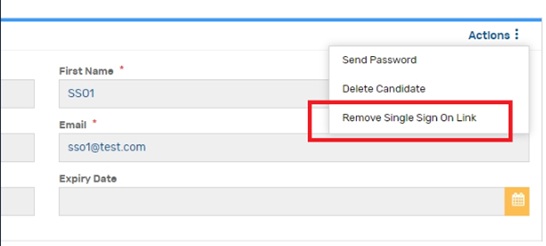 Delete Candidate's Account
For privileged administrators, this action provides the ability to complete delete a user account and any associated candidate & application details from Springboard.
This action is similar to 'Delete Candidate' from the candidate grid and is a non-reversible action that should only be performed when administrators are sure they need to delete candidate details, for example for privacy reasons.

Furthest column added to Job Search
A new column- Furthest Candidate - is now available to incorporate into your 'My Jobs' and 'All Jobs' search grids. Similar to on the dashboard, this column indicates where this job is up to in the recruitment process.
Incorporate 'Other – please specify' values into rich letters
This is a specific, but potentially useful enhancement for some clients.
You may wish to incorporate the information captured from a dropdown into a rich letter or contract (Generate Rich Letter action). For example, here we are capturing the Orientation Person's contact title for inclusion in a letter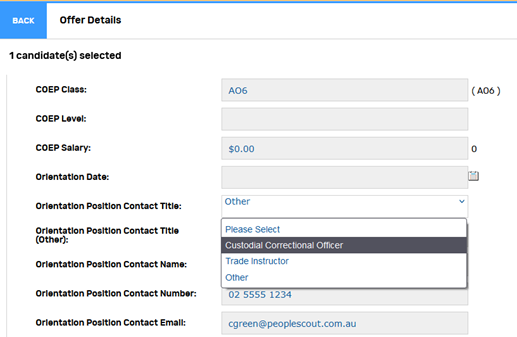 However, you may wish to specify 'Other' in the dropdown and customise the information in a "Please Specify" input box.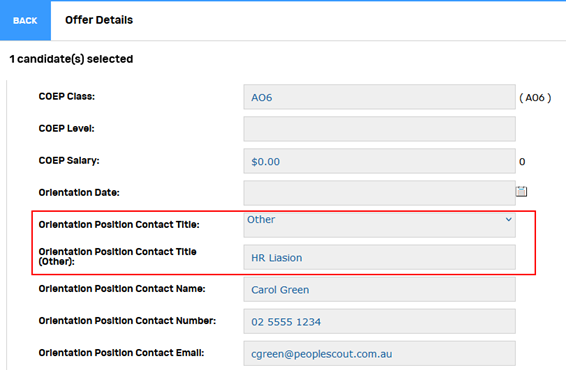 Prior to this release, "Other" would be included in the rich letter / contract generated. However, with this release, it is possible for Springboard to identify these linked fields and include the specified information (HR Liaison) into the contract.
Enabling for your account
Contact the Application support team to enable this within your account. A small configuration is required to link the dropdown and 'Please Specify' fields, permitting this feature to work.
Improvements to scheduling interviews
This release provides some small enhancements to scheduling interviews to make it easier and clearer when setting up interview slots for Hiring Managers. This is mostly useful when the same hiring manager is recruiter for multiple positions.
Job details included in the job slots make it clearer which job each slot relates to.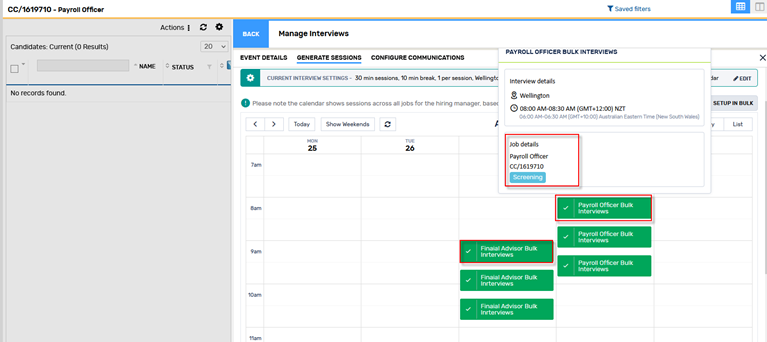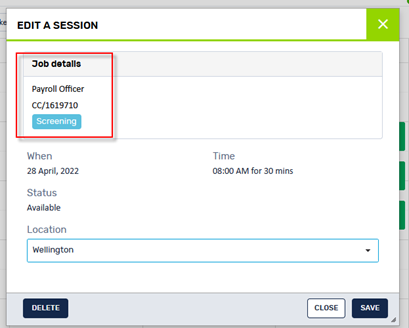 When creating new slots, the booking group defaults to the current job and is clearly marked.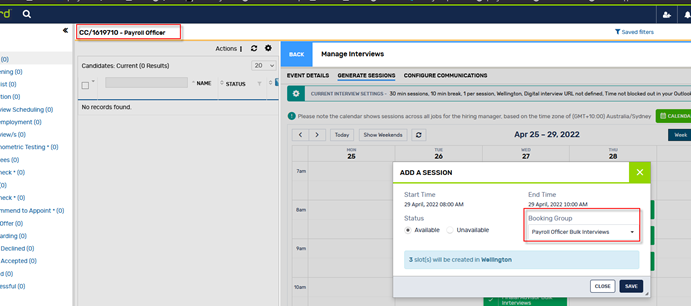 Minor bug fixes & Enhancements
The following lists other items that have been fixed or improved as part of this release. If you would like further information on any of these items, please contact Application Support.
Career Site / Application Form
Improvements to the usability of the file uploader for clients using the new application form framework
Incorporate a new rich text editor into the new application form framework supporting word count and improved formatting of questionnaire responses
Onboarding Portal
Enhancements to FlareHR integration, including requiring candidates to acknowledge / consent they are being directed to a third party site
Revised sort order for onboarding activities, sorting in chronological order with oldest activities shown first.
Jobs /Job Ad Posting
Fix an issue where LinkedIn Listings would appear in the job ad search results page even when not enabled for a client.
Fix an issue where very large job ad descriptions could cause a system crash
Candidate Management
Support icons on the candidate grid to represent candidate responses to questions for the new application form framework.
Perform open searches on candidates for up to 3 years into the past (depending on the size of your instance)
Render Selection Report PDFs in IE Edge properly
Incorporate job title into Review tab - > Documents filter dropdown
Add "Last Updated" field to talent folder grid
Change to Link to Job – ensure documents attached to the applicant's record via the backend are also linked through to the new job.
Fix an issue where macron characters in a candidate's name could break the Request Feedback screen.
Resolve some dropdowns that would render blank in the system.
Resolve a phenomenon with Bulkprint where additional 'documents' options would appear to be ticked on submit. This did not affect the resulting bulkprint, but has raised concern with some users.
Administration
Improvements to new application form framework administration page, providing access to some dropdowns not previously accessible.
Automation
Ensure 'Apply Rules Immediately" works for clients using Process based rules.
Fix an issue with the 'Create Candidate Tags' automation which would not execute correctly when applied on the first step of a workflow.